Oshawa Cleaning Services
Oshawa Cleaning Service Directory
House Cleaning Services in Oshawa
Oshawa Cleaning Services in the Oshawa Cleaning Service Directory.  See the list of professional house cleaning service companies who service the Oshawa area.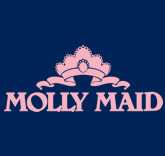 Molly Maid's house cleaning services are available 24 hours a day 7 days a week to answer your calls. Call anytime to speak to a live representative.
Oshawa, Ontario
905-263-8558
Home Staging Services
 provides cleaning, interior redesign, cosmetic construction, home showcasing and more.